SpacePak 2019 Training Wrap Up
As we close out our 2019 Reed Institute training initiatives we'd like to thank those of you who attended. We greatly value the time you spent with us to learning about SpacePak's total comfort systems.
The dynamic class gave attendees complete exposure to SpacePak's high efficiency product offerings. From product operation and application to hands-on tutorials covering all aspects of installation, design and layout including "tips and tricks" only our experts at SpacePak can provide. Attendees become "factory authorized" installers and are eligible to receive leads generated by SpacePak marketing initiatives as well as an extended 5-year warranty on their installations.'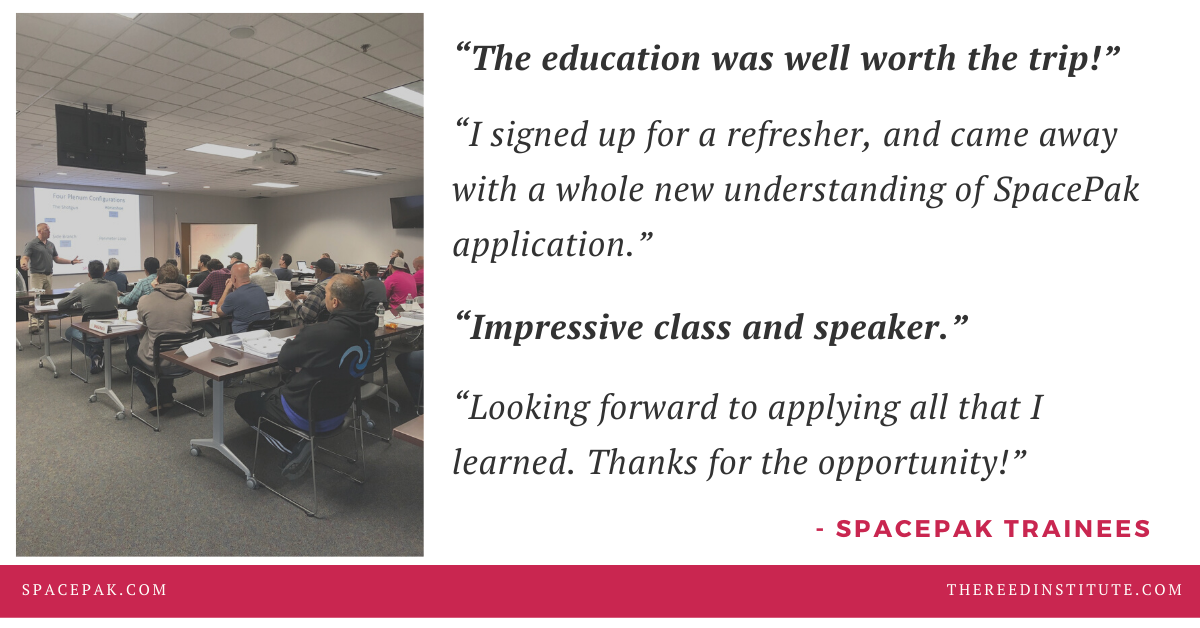 Each of our four training classes this year reached maximum capacity so for those of you who were not able to secure a spot, we invite you to join us in 2020. Training dates will be announced at AHR 2020 in beautiful Orlando, Florida and will also be available through our training website at www.thereedinstitute.com
If you have any comments, or suggestions please feel free to contact us directly at info@spacepak.com
Until next season,
thank you for your tremendous support in making this past year a success!