$4,000 Cash Rebate for Vermont Residents
For Residential & Business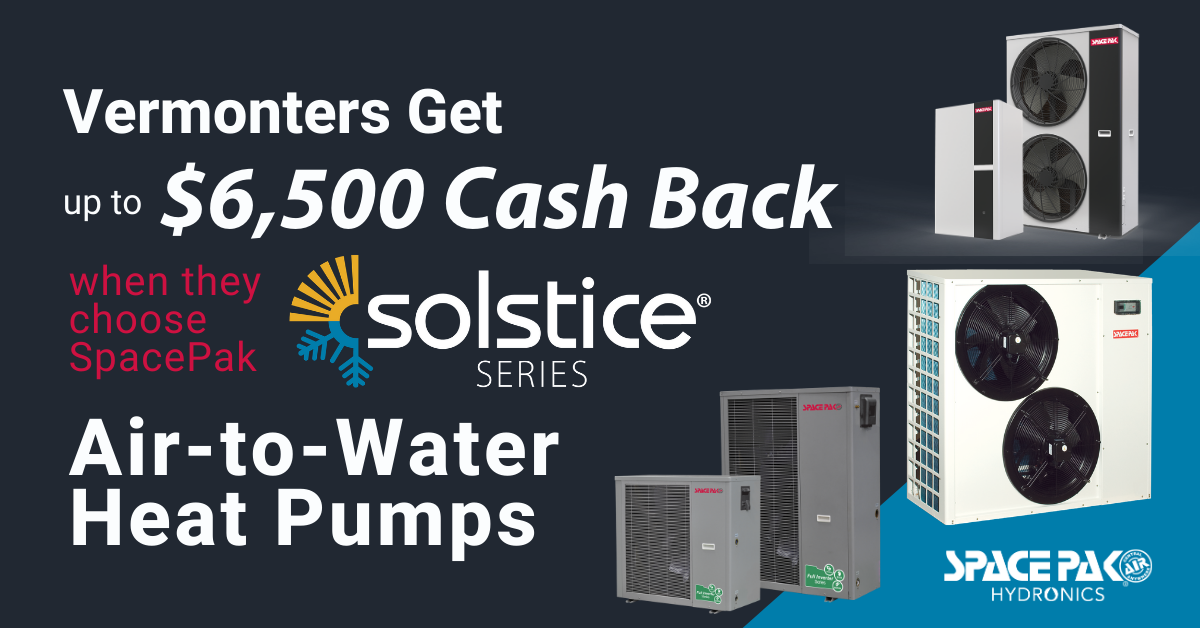 One entity helping support our mission is the first-of-its-kind statewide utility, Efficiency Vermont. An organization leading the cause at the state level to "democratize fighting climate change" so that increasing comfort, saving on energy bills, and reducing greenhouse gas emissions is available to residents of all income levels.
Vermont residents can earn up $6,500 cash back for air-to-water heat pump installations:
$1000/ton rebate (maximum of 6 tons)

$500 bonus rebate for income-eligible Vermonters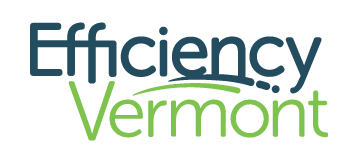 As the industry leader in Air-to-Water Heat Pump technology, we are ecstatic to start seeing our LAHP (low-ambient heat pump) or "cold climate" hydronic heat pump recognized at the institutional level for its industry leading performance capabilities. Since introducing air-to-water heat pumps to the North American Market in 2011, SpacePak has been spearheading the campaign for environmentally friendly hydronic heating and cooling with our Solstice Series Air-to-Water Heat Pumps.
As our hydronic trainings and number of air-to-water installations continue to grow into the thousands, so is the awareness, adoption, and types of applications. We are now seeing interest being sparked at both the state and federal levels from groups pursuing net zero energy and sustainability initiatives.
What is COP?
The efficiency of a heat pump is measured by its Coefficient of Performance (COP), which is a ratio of energy input vs. energy output. The higher the COP, the more efficient a heat pump is, the less energy it consumes, and the more cost-effective it is to operate.
At -5 °F (-20 °C), SpacePak's Solstice Extreme has a COP greater than 2. This effectively means that even on the coldest day, for every 1 Kw of energy our heat pump uses, it produces 2 Kw of heat energy. And as the temperature rises, so does the Solstice Extreme's efficiency.
The estimated annual COP of a typical SpacePak air-to-water system is 3. This means that your heating system runs at an estimated annual average efficiency of 300%. Compared to traditional electric resistance baseboard which has a COP of 1, a SpacePak air-to-water heat pump is 3 times more efficient.
Visit the Efficiency Vermont website to learn more about their rebate program, apply online, and get cash back for reducing your carbon footprint.
Stay tuned for future air-to-water heat pump rebate programs from additional states and agencies leading the fight against climate change.